Naoki had 4 hair transplants in the past. He is now an office manager and a counselor at Shinwa Clinic in Shinjuku and certainly can relate to his patients. Naoki is dedicated to tell his story to those who share the same concerns. We were able to interview him regarding his past experiences.
Growing up.......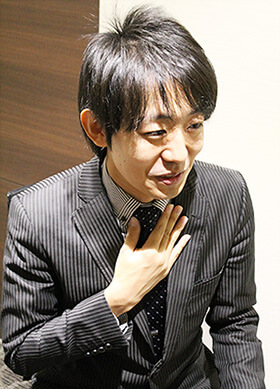 ― When did you first become conscious about your hair?
Elementary school. I first became aware of my receding hairline was when I got out of the pool. I noticed that I was different from rest of my classmates. When I reached Junior High, kids at school used to make fun of me by making sly remarks.
Since my mother owned and operated a hair salon, I entered a beauty college. My classmates in beauty college also made fun of me about my receding hairline and thinning hair which needless to say, has hurt my feelings deeply.
― What were your worst experiences?
I disliked water and wind. I stopped going to pools and to the beach during Junior High. Winds at train platforms were challenging. While the train is passing through, I would face sideways or backwards to avoid having my hair blown. I also avoided going to any social gatherings.
― When did you first seek medical help?
At the age of 23 when I graduated from the beauty college. I couldn't have my hair the way I wanted to. I did try over the counter medication for my thinning hair but with no success. I even considered a paste on wig that were advertised over the air on TV but I was not satisfied and looked for an answer over the internet.
I made my decision for a hair transplant when I was told by a doctor that "Oral meds are of no use for areas with no pores."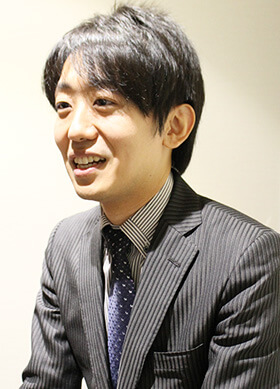 ― Please explain us your experience leading up to your hair transplant.
When I first learned of a hair transplant was when I first heard a rumor about a celebrity who had it done. At the age of 25 is when I found a clinic who specialized in hair transplantation I was surprised that the fee was affordable and so I quickly made an appointment for an office visit.
― Do you remember about your first office visit?
Yes. I was told by a doctor that my receding hair line was progressing due to my age. I kind of knew deep in my heart about my hair condition but needless to say, it was shocking to me to hear it from the doctor. Many pictures were shown to me and I finally decided to go forward about having a hair transplant.
― Did you have any concerns with the procedure?
Since it was a first time for any type of surgery, I was a little apprehensive but I did not have any concerns for success of the hair transplant. On the contrary, I was looking very much forward to it.
I had 3 types and total of 4 operations. I had gained everything I need to know to be a hair transplant counselor.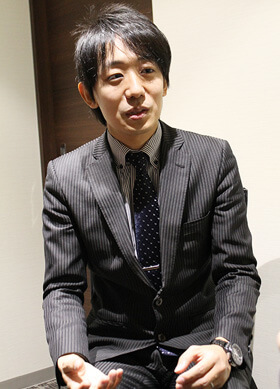 ― How many operations did you have? How many grafts in total?
I had 4 operations. The first operation was the FUSS method in which 1,000 grafts were transplanted. A strip of skin was surgically excised from the back of my hair. There were considerable pain after the procedure. When the bandages were removed and newly transplanted pores were visible, I was excited with anticipation for new hair growth.
― What operations followed?
At Shinwa Clinic, we offer MIRAI, NC-MIRAI, and FUSS methods and I have experienced them all.
My second operation was performed 1 year after my first operation. In order to fill in the receding hair line, I had 700 additional grafts transplanted via MIRAI method. A year after that, I had my 3rd operation. The 3rd operation was to repair the area in the back of the head from the first operation. 300 grafts were transplanted using the NC-MIRAI method. And at last, the 4th time, I had 350 additional grafts to fill in the hairline using the MIRAI method. I don't think you need as many surgeries as I had. I was fortunate enough to work at a clinic where opportunity presented it self. A typical amount of surgeries for a patient with hair problems is once or twice.
― Any post surgical problems?
None at all. The amount of density is the only difference between the newly transplanted areas. I suggest consulting the doctor during the office visit to receive full explanation.
Thanks to Hair transplant, I become positive. I have found my partner and living a happy life.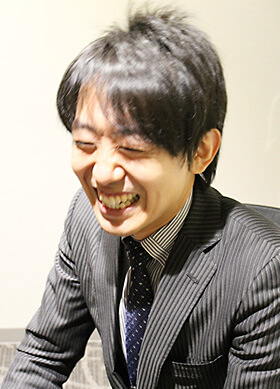 ― Are you satisfied with your treatments?
I have become positive in general. Windy train platforms doesn't bother me anymore. I no longer carry an umbrella with me all the time for the fear of getting my hair wet and consequent flat hair. A reflection from a store window no longer bothers me either. I have been freed from constant fear of how my hair looks. Since I no longer need to worry about my hair, I can focus my attention else where. I am able to carry a conversation without worrying about others. I found my wife through a friend and now live in perfect harmony. It has all been good.
― And lastly, any messages you might want to share?
I would like to begin by telling anyone to first visit a hair clinic. There are so many treatments for hair restoration out there but most of them with less than satisfactory results. Before you invest hundreds and thousands of money, go get a professional help. There is a right solution for you waiting.
It can't hurt to get a professional opinion. There are many concerns in life. Why not get rid of your concern for a hair loss. After all, wouldn't you rather have 1 less problem in your life?